The Screenwriting Tricks for Authors workbooks and workshops have helped writers all over the world to write better (and better selling!) books and scripts — by learning from the movies!
Million-selling author/ screenwriter Alexandra Sokoloff will teach you the film techniques that are the basis of every movie you've ever seen, to get you writing that book or script you've always wanted to write in the New Year.
Try a free mini-course, or take the full course, available in four parts.
Here's what
bestselling authors
have to say!
"Believe it or not, story-telling is an art as well as a craft, and Alex Sokoloff's Stealing Hollywood is the owner's manual that belongs in every writer's toolkit. Alex dissects the elements of story-telling with clarity, wit and wisdom. Don't thank me—buy the damn book!"
—Mary Kay Andrews, New York Times bestselling author of Ladies' Night and Summer Rental
"I'd already written fifteen novels by the time I met Alex and discovered her unique approach to structuring fiction. She changed my entire writing process for the better. I couldn't live without my three-act storyboard! Alex is a gifted and generous teacher and author, and Stealing Hollywood is a must-have book for new and seasoned writers alike."
—Diane Chamberlain, international bestselling author
"Stealing Hollywood has transformed the way I write my books. Whenever another author is struggling with their plot, I tell them to buy a copy. I can't recommend it enough."
—Cally Taylor, international bestselling author
of The Lie, The Missing, and Sleep
"Whether you're an old pro or an apprehensive beginner, Alex Sokoloff offers a sensible nuts-and-bolts approach that puts you in control of your material."
—Margaret Maron, Edgar®, Agatha, Anthony & Macavity Award-winning author
of the Deborah Knott mysteries
"Sokoloff is a generous mentor with the gifted ability to address a storyteller's practical concerns while encouraging artistic integrity and every author's unique voice. Only three of my half dozen novels have been written with her unwitting guidance, but I can guarantee that with this book at my fingertips, all my future work—and my reading audience—will benefit from her advice. Recommended without reservation."
—Vicki Pettersson, bestselling author of the
Sign of the Zodiac series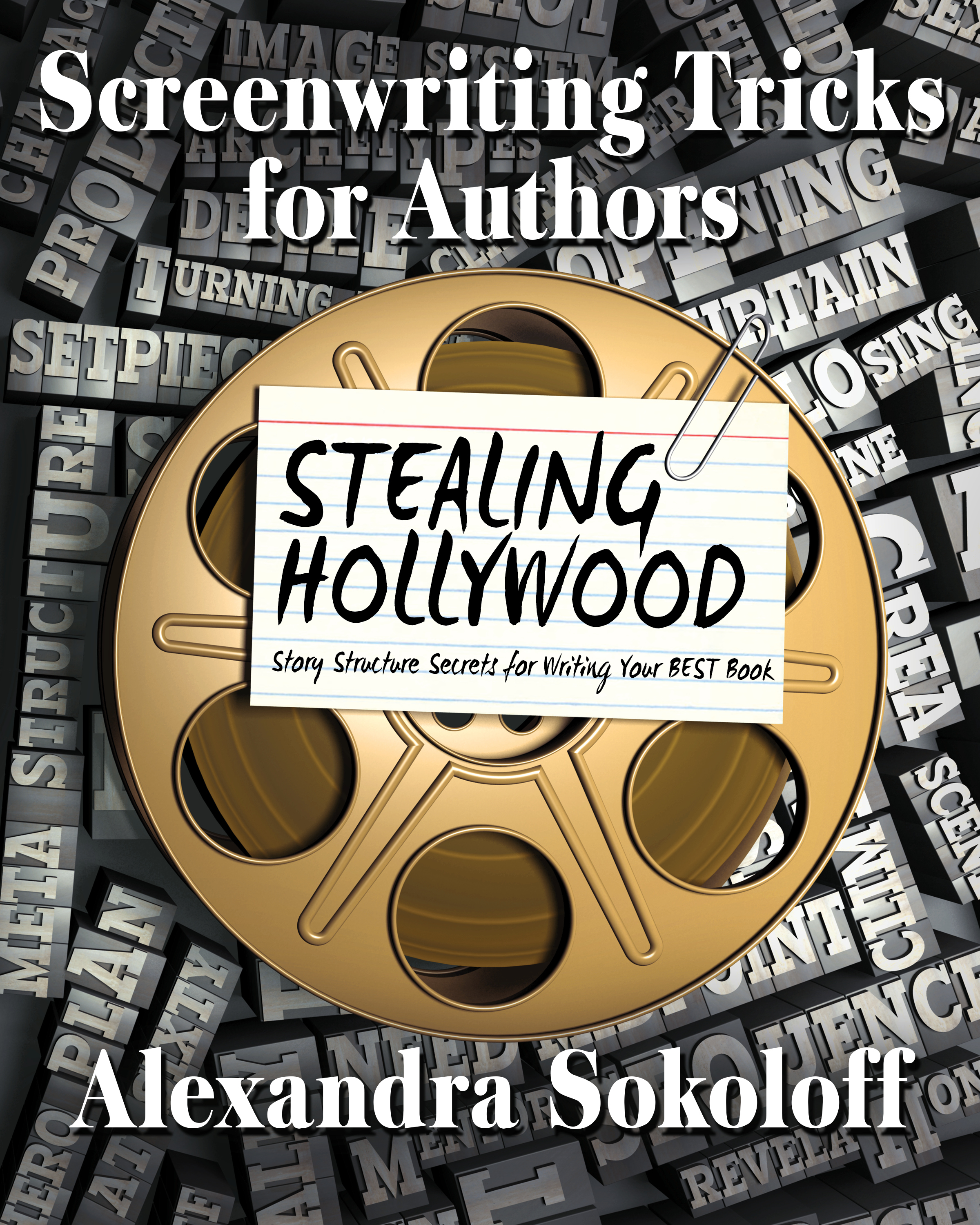 I'm Alexandra Sokoloff.
I'm a million-selling, Thriller Award-winning
author and screenwriter.
And I teach a workshop all over the world that helps writers write better books and scripts - by learning from the movies.
Come jump-start the book you've always wanted to write while we watch some great movies!