Screenwriting Tricks for Authors 
workbooks and workshops have helped writers all over the world to write their best books and get agents and book deals.
Now you can learn to use the storytelling tricks 
of your favorite movies 
to write a page-turning book that sells!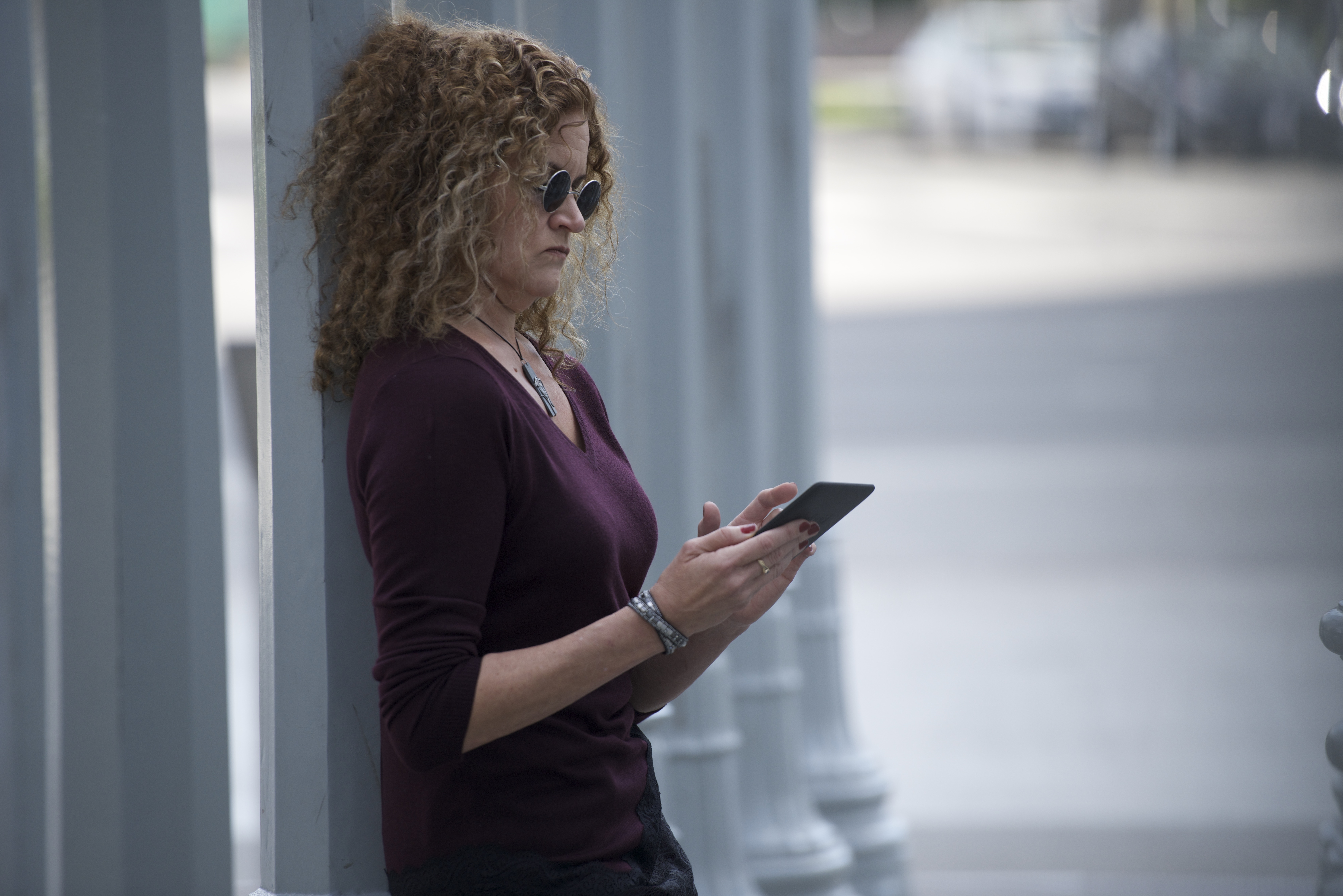 I know, I know.
2020 was a rough year to end all rough years. It was hard enough to get through an ordinary day, much less get any writing done.
But it's time to come out of that tunnel. 
It's the New Year. Why not commit to getting that book written, with some expert help and encouragement?
I've taught writers of all levels, all over the world. My workshop students have gotten agents and first book deals, launched six-figure indie careers, and sustained bestselling sales as traditionally published authors.
They do it by using a method of dramatic storytelling that is the basis for pretty much every movie you've ever seen in your life.
Which means this is all going to make sense to you so quickly you'll be amazed you've never noticed it before.
The thing is, you've already done years, a whole lifetime of research into storytelling. Because you've seen—how many hundreds of movies?
Yeah. That many.
So you actually know everything you need to know about telling a story.
Seriously.
You just need to have someone put names to all the structure and scenes and characters and tricks and tropes and especially that initial story idea—so that you're thinking about all of that consciously and USING all these storytelling tricks, instead of just absorbing them passively, as we usually do when we're watching movies.
This workshop is going to teach you the Three-Act, Eight-Sequence structure of Hollywood filmmaking, and help you apply it to your book or script—using your favorite movies. Not just to get it written, but to make that story the best it can be.
Whether you're writing a book or a script, if you stick with this course, you're going to: 
-      Shape your story idea into a PREMISE you love and that other people will love, too.
-      Plot your story using the THREE-ACT, EIGHT-SEQUENCE STRUCTURE to deliver maximum emotional impact for whatever genre you're writing in. 
-      Create SETPIECES: scenes that are so memorable that any agent, editor or producer is going to get interested in your story.
-      Develop a VISUAL AND THEMATIC IMAGE SYSTEM that will deepen the meaning of your story.
-      Learn a PROCESS FOR REWRITING once you have a first draft (because everything after that first draft is magically fun.)
And much, much more, including learning a trick for solving virtually every story problem that ever comes up for you.
We'll go Act by Act, scene by scene, Key Story Element by Key Story Element, until your whole book is written.
You can do it - and have the most fun writing you've ever had - because you'll be learning from your own favorite movies, and with lots of help along the way.
This can be the year that you write your first book - or your best book ever.
Let's do it.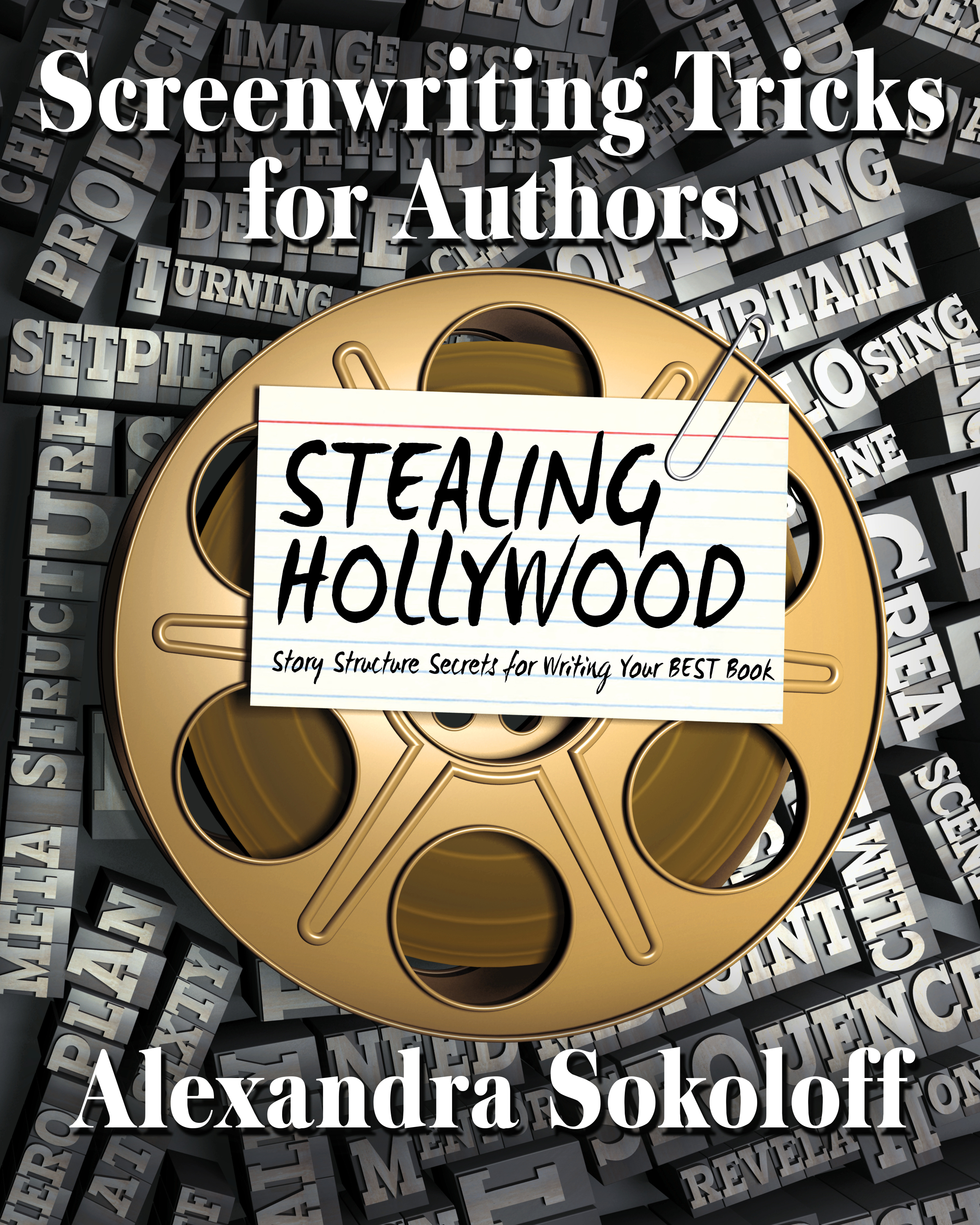 Stealing Hollywood
I'd already written fifteen novels by the time I met Alex and discovered her unique approach to structuring fiction. She changed my entire writing process for the better. I couldn't live without my three-act storyboard! Alex is a gifted and generous teacher and author, and Stealing Hollywood is a must-have book for new and seasoned writers alike.
—International bestselling author
Diane Chamberlain
Screenwriting Tricks
for Authors
Sokoloff is a generous mentor with the gifted ability to address a storyteller's practical concerns while encouraging artistic integrity and every author's unique voice. Recommended without reservation.
—Vicki Pettersson, bestselling author of the Sign of the Zodiac series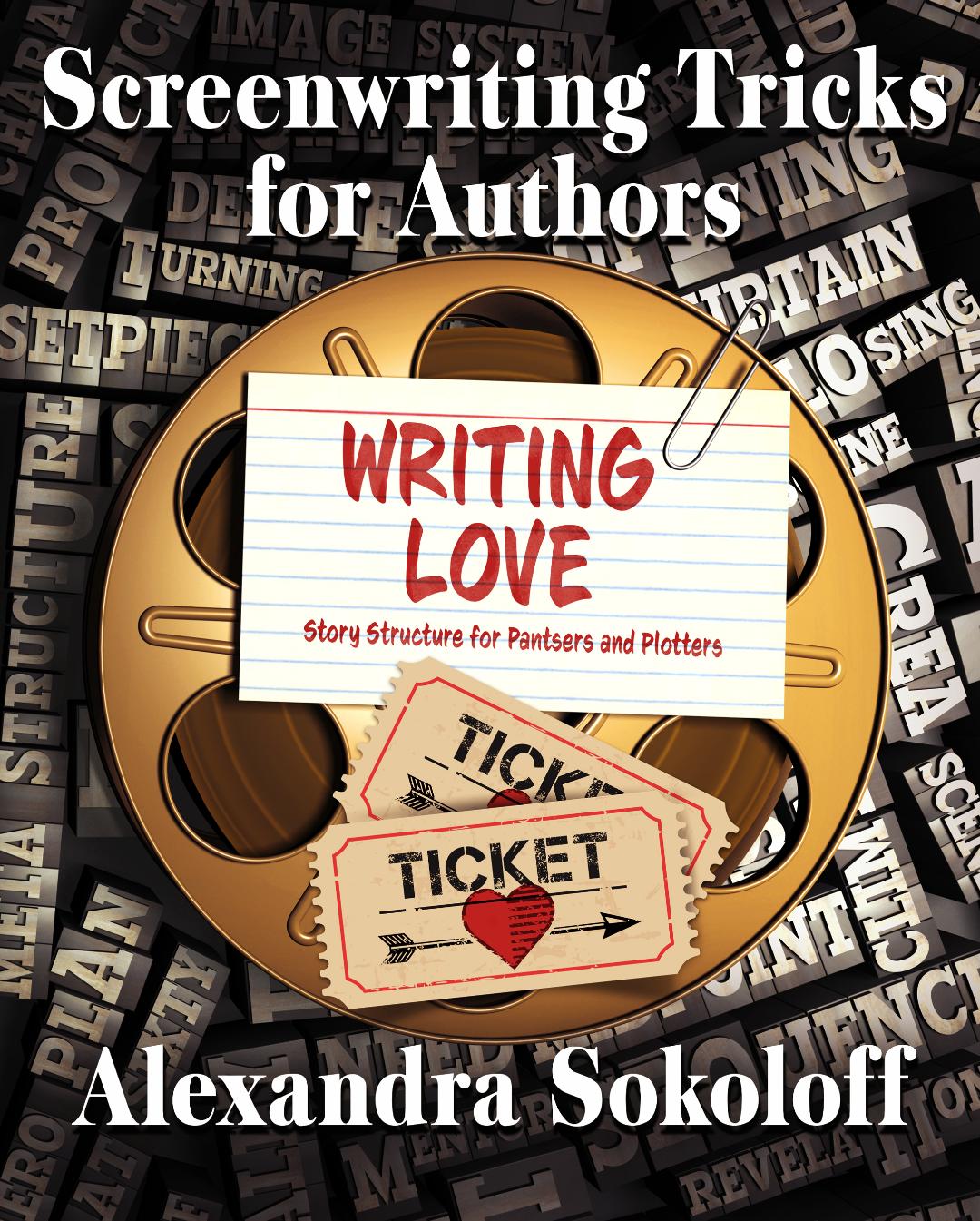 Writing Love
Believe it or not, story-telling is an art as well as a craft, and Alex Sokoloff's Stealing Hollywood is the owner's manual that belongs in every writer's toolkit. Alex dissects the elements of story-telling with clarity, wit and wisdom. Don't thank me—buy the damn book!
—Mary Kay Andrews, New York Times bestselling author of Ladies' Night and Summer Rental